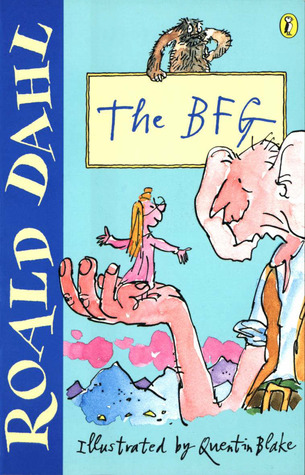 When I was around eight years old, I was given The BFG. I was a bit sceptical because I had never heard of Roald Dahl before and I didn't know if I would like him. I was so wrong.
 I raced through the book and absolutely adored it. Roald Dahl became my favourite author ever. I went to the library and read almost
every single one of his books.
  There was no favourite book, because they were all amazing. I loved each and every one of them equally.
  A few years later, I was at the library and I saw the cartoon version of The BFG. It looked awful. I didn't watch it because I didn't want it to spoil the book for me. So I relied entirely upon my imagination and Quentin Blake's drawings, which are marvellous, I have to say.
  It was only this year I found out that a new BFG movie was coming out. I watched the trailer and it looked amazing, but it didn't show The BFG's face.
  Just a few days ago I saw the new trailer, with The BFG actually in it and, let me tell you, it was brilliant. They captured The BFG perfectly, and his voice was just how I imagined it.
  I can't wait for this movie to come out in the Cinemas. It looks so well done and Steven Spielberg is directing it, so that's always good news.
  The release date is (in the USA) July 1st, 2016.
  The link to the trailer is here .
 
  I hope you've enjoyed this post and I'll see you very soon, bye!